Xavier Massart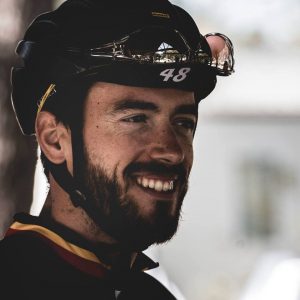 Xavier is an ultra cyclist from Belgium.
Member of the Racing Club Triathlon Bruxelles (because he's also an IronMan!), he starded to ride extreme bike routes for some years now. He crossed the Canada in 2016 then, took part in several ultrabiking races like the BikingMan challenge.
In 2018, he finished the Trans Am Bike Race, a 7000km ride thro
ugh America (West Coast to East Coast).
For his 2019 season, his main challenge is the Transcontinental Race, obviously a self-supported bicycle race, across Europe.
Good luck Xavier for your big challenges !