Alexandra Tondeur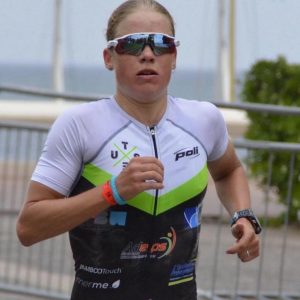 Alexandra Tondeur started the sport early. She started with horses riding, table tennis, tennis, athletics, cycling...
Graduate in physical education, she discovered triathlon at the university where she decided to devote to this passion. In 2010, she became professional after a memorial victory at the Triathlon de Gérardmer.
Today, Alexandra has finished international competitions on several podium and has namely won the IM 70.3 Turkey in 2015, the IM 70.3 Luxembourg (2017, 2018). She is the European Champion medium and long distance in 2018, and became World Champion long distance in Spain in 2019.